You are what you eat. The Two Rivers, Expo Centre served as the host to the fifth series of The Be Real Be You mentorship forums organised by the eMentoring Africa team, being led by Christina Mwaura. The event was held in collaboration with Jikoni Palatables, Home Boyz Entertainment, and Laugh Industry who dispatched three of their comedians to grace the event. The cold and drizzling July weather did not deter the participants from arriving at the venue in good time.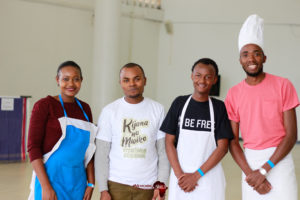 The event was organised to encourage youth to cook traditional foods as a lifestyle to improve their lives. It was also a networking platform which allowed participants to interact and share their stories as they cooked. This event came in a timely manner, just as the country is coming to terms with the fact that some retail stores had been selling meat laced with high levels of the preservative, Sodium Metabisulfite. It has also emerged that some terminal diseases ailing the society are lifestyle diseases, attributed to poor eating habits.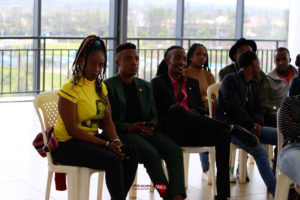 Comedians Akuku Danger, Lucy Mwende, and Sammy Kioko from the famed, Churchill Show took to the stage as they opened up the forum with jokes that warmed the crowd up. Mwende encouraged the participants to continue being resilient and hard working, narrating that she was a product ofmentorship. The family oriented event was graced by children, youth and adults as well. The Indefatigable Dance Crew took to the stage next as they performed a great dance.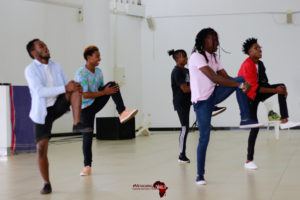 Participants were then asked to team up and choose a team leader, to act as their head chef. Team leaders were asked to pick at random, pre-prepared recipes, prepared by Jikoni Palatables, who collect, curate and present traditional food recipes on their website www.jikonipalatable.com The participants were supplied with the requisite ingredients, and soon after, the expo centre was filled with aromas from the different foods being cooked. From ugali (maize meal) and omena (sardines), to mukimo (mashed potatoes, with pumpkin leaves) and beef, the participants coordinated their teams as they enjoyed music and interacting with each other, to make sure their team made the best dish.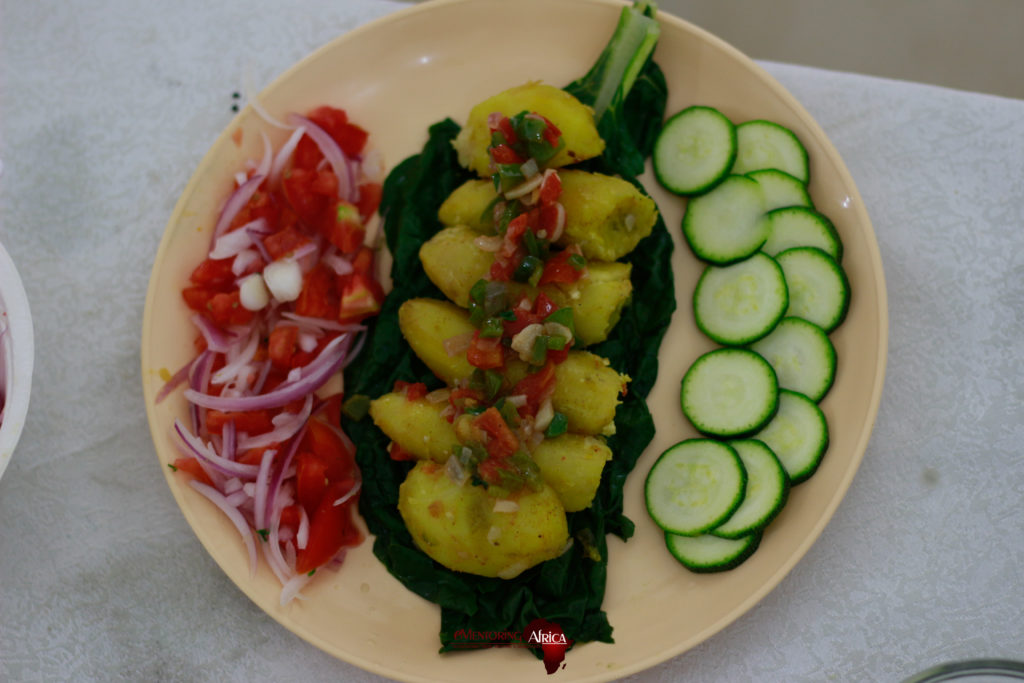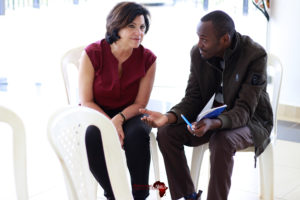 Nutritionist Leo Ndegwa, who caters to feeding patients in the intensive care unit, advised participants to be cautious about what they eat.He challenged the youth to look at the Hippocratic Oath which among other things, states that "…people should not eat food that their great grandparents would not recognize as food…", adding that "…leave medicines in chemists shelves if food can heal…"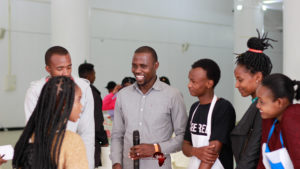 Chef Joab Okeya, owner and head chef at The Branch restaurant in Nairobi was the Judge Chef at the event. The former waiter, who then earned a basic salary of Ksh. 7,000 is now a successful businessman specializing in African traditional foods. He encouraged participants to work hard and believe in God to succeed in life, before declaring "Team Nyumba Kumi" winners. All teams, to their surprise, were treated to a ride on a Ferris wheel, "Nairobi Eye" the biggest Ferris wheel in Africa, while the top three teams got all the rides at Funscapes, Two RiversMall.
From Bomet's County Government IT Department, and a dear supporter of eMentoring Africa, Bernard Mutai, wrapped the event up. He asked participants to have passion, purpose and believe in God in everything they do. He then gave a vote of thanks to the attendees and to eMentoring Africa's CEO Esther Muchiri for putting the event together, before leading the participants in a word of prayer.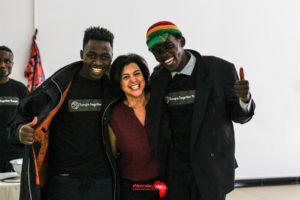 Kirsti Tcherkoyan, one of our board members was graceful enough to attend the event, despite the jet lag, having flown in from the USA that morning. She loved how teams worked together and were given a chance to be creative. Kirsti was delighted to see the growth of the organisation, as well as that of some of the youth we mentor.
Comedian Mwende giving an upcoming chef a sample of what she prepared

Team Tarajia having fun preparing Fish and Ugali

Fish, Omena + Kales

Emmanuel from Tarajia Foundation group

Msonyi ready to be served

Msonyi + cabbage served

Chef Okeya judging what Team Elite Chefs prepared (Msonyi + Cabbage)

Cooked bananas straight from the heat

Team Rainbow explaining their unique process of preparing Mokimo

Team Elite Chefs
Article by: Githunguri Ian Munga.