Have you ever taken time to clean your house especially the stuffed closet? How does it feel and where do you take the clutter?
For your information, clutter is anything that does not serve you. While decluttering is the letting go of anything that fits that description.
On Saturday 21st September was the International Declutter Day and the youth, under our monthly mentoring forums Be Real Be You came together to discuss the importance of decluttering. By 10 am, everyone was ready at the National Museum of Kenya where we started off by identifying the most basic things that youth need to start off their life – be it as a fresher in a university in the distant counties, or in the city after gaining wings to live independently. Over a cup of tea and chapati prepared by Evans and Emma, a team of two young adults who are making it life by hawking tea and snacks, the youth creating a long wish list of items they desire to have.
After an exciting and enriching discussion and insights on why decluttering is good, the following was benefits were agreed:
It is a therapeutic process that, when done with the right mindset, brings about freedom, relief, calm, peace of mind, happiness, creativity, individuality, focus, motivation, confidence and awareness into our lives.
Others gain from the unwanted items especially the less fortunate.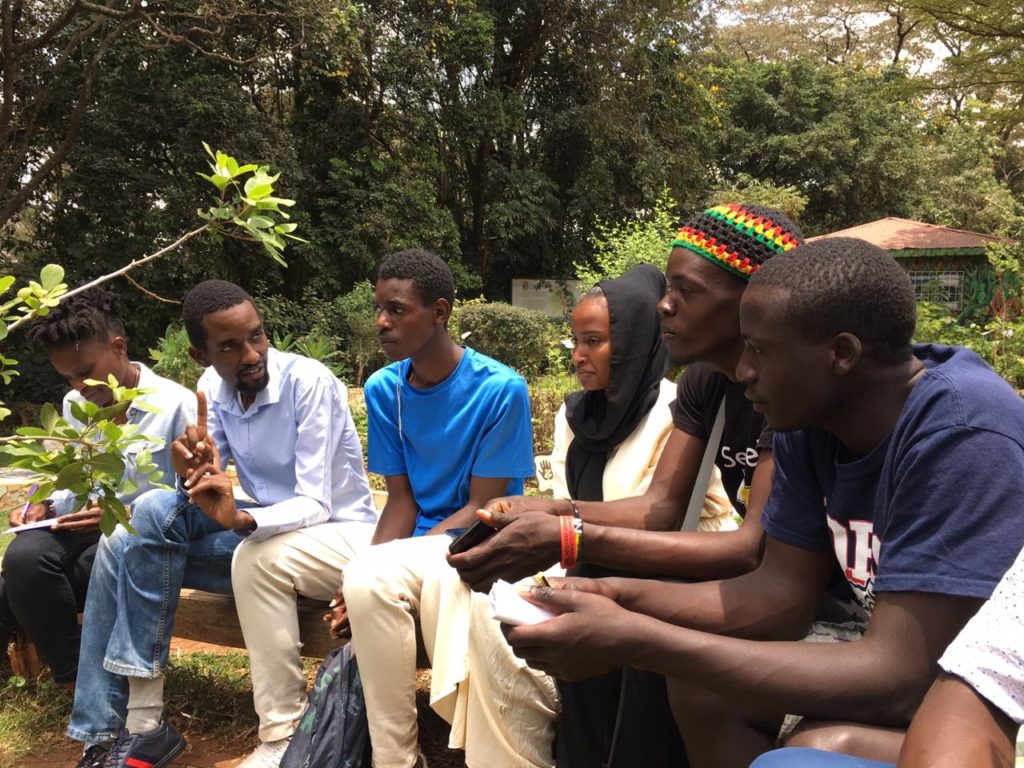 Help protect our beautiful environment by also reusing or recycling your unwanted items
One can upcycle materials or fabrics into items they love and recycle objects which may be unsuitable for passing on.
Is a great way to say goodbye to things that drag one down, so you can experience more serenity, joy, and fulfillment in your life.
Helps you to see what you actually prefer in your clothing, décor, hobbies–-even food. Think about it!
The conclusion was that cluttering stops energy flow and creates stagnation, exhaustion, and exasperation. Declutter to feel good!
What are you waiting for?
Tackle that small space today — whether it be a drawer, a purse, or a shelf. With each victory, you will build motivation and magic in the air around you. You will also help put a smile one someone's face which is the best feeling ever.
By: Ebby
Edited by: EWM