About us
Mission
Our mission is to build a responsible society by imparting values, life-skills, integrity and professionalism to teenagers, youth, and young career graduates in Africa through mentoring.
Vision
We envision a transformed and empowered youth who are productive and sensitive to the challenges of our society.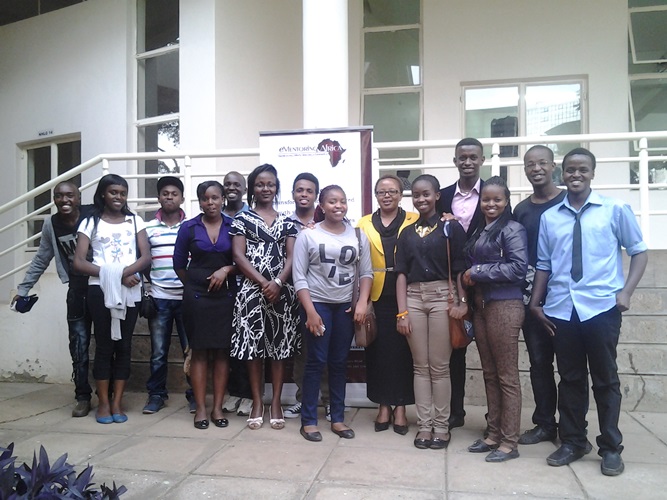 Transforming minds
rescuing a generation
Our PRITI Core Values
Passion
Responsibility
Integrity
Teamwork
Impact
6000
lives transformed
Aggrey, Madubi, Gabu, Patricia, Valee, Willo
76
schools visited
Precious Blood Riruta, Don Bosco Boys Karen...
300
talents boosted
Stevo's photography, mat knittings, electronic-waste arts
21
corporates
Aligning to BIG 4 Agenda, Vision 2030 & UN SDG
The youth of Kenya is the engine and fuel that will propel Kenya into a fully developed nation. As such, eMA is deliberately mentoring and preparing the youth to be aligned to the national and global development agendas, namely:

The Kenya Vision 2030: which aspires to transform Kenya into an industrialized country by 2030.
The Big 4 Agenda: Launched by the President of Kenya H.E. Uhuru Kenyatta in 2017 under the four key pillars, namely: Enhanced Manufacturing; Food Security & Nutrition; Affordable Housing; and Universal Healthcare
UN Sustainable Development Goals (SDGs).
Our demand-driven programs are designed to inform, guide and assist youth to make best and informed career and educational choices/decisions, based on the current trends and opportunities. This in turn will guarantee that Kenya has a well-educated, motivated and inspired workforce. Our approaches include:

Expert panel discussions
Interactive tools and creative games
Field and industry visits
Training and capacity building
Innovation challenges
Exposure to networking opportunities
Join us on this transformational mentorship approach and let us together build a better tomorrow!
The team
Management Board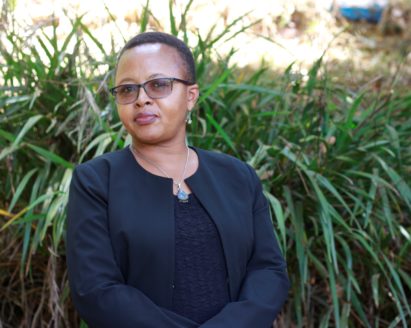 Esther Wagaki
Executive Director
Esther Muchiri is the founder and CEO of eMentoring Africa (eMA). She has a passion for providing guidance, counselling, empowerment and motivation to students and youth. Esther has vast experience as an ICT4Development Consultant working with the Government of Kenya and donor organizations.
Prior to joining the private sector, she worked with USAID for 18 years as a Regional ICT Specialist. She holds an MBA and a Bachelor of Science degree in Information Systems and Technology from United States International University (USIU), and is a Certified Mentoring Program Manager by Mentoring University, Boston USA (online). She is a Fellow with the Rockefeller Foundation Global Fellowship on Social Innovation (2015). She is the current Secretary of IEEE Kenya Section (2018-2019) and the Chairperson of IEEE-Women In Engineering (WIE), as well as the Vice-Chairperson of the Kenya Information Technology and Outsourcing Services (KITOS).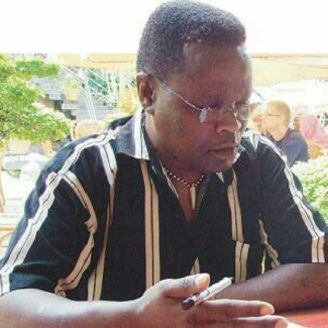 Gichure HM Andrew
Managing Director
Gichure is the Managing Director of eMentoring Africa and brings on board over 30 years of experience in strategic management, logistics, procurement, operations management, Enterprise Resource Planning (ERP), Dynamic Demand Planning (DDP), Lean management and Kaizen.

Gichure is a researcher, writer and mentors the youth to tap into their potential. He is a holder of Master of Business in Logistics Management, from RMIT University, Melbourne, Australia.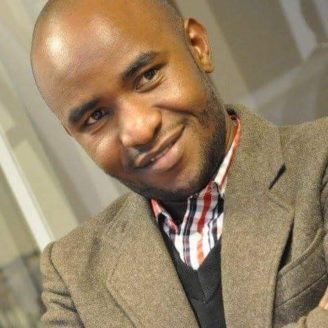 Range Mwita
Resource Mobilization; Monitoring & Evaluation Lead
Range Mwita oversees proposals development, fundraising and partner relationship. He works closely with the Executive Director in increasing, strengthening and diversifying the organization's funding sources. He strategizes creative ways to get donors personally involved with eMA. He also takes a lead role in Training and Curriculum Development. Mr. Range holds a Master of Arts Degree in Sociology at the University of Nairobi; a Bachelor of Arts Degree in Social Work and a Diploma in Project Management and Community Development. He brings on board over 8-years progressive experience spanning program management, resource mobilization, training and engagements within the NGO and public sectors in Kenya.
Advisory Board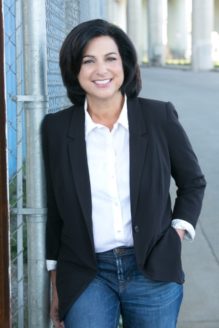 Kirsti Tcherkoyan
Kirsti brings over 20 years of experience working closely with senior executives, mid-tier leaders, and teams in a multitude of industries. She brings solid business strategy to organizations focusing on culture, communication, leadership and strategic thinking.
With an inherent passion for technology Kirsti works with a wide diversity of clients from tech startups and sophisticated tech stars to brick and mortar consumer financing and insurance brokerages. Kirsti loves to work in the community and holds positions as an advisory board member of ARC of San Francisco, chairperson for the Council of Business Advisors, and lends her time and singing voice to the world-famous Glide Ensemble. She is co-founder of a non-profit called Women Sharing Wisdom Institute in Kenya.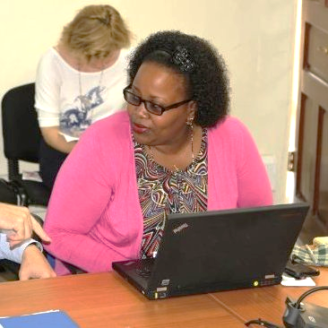 Mugure Kibi
Mugure P. Kibi (Kenyan) is the Team Leader/Learning Manager, UNDP South Sudan. Mugure previously served as Human Resources Specialist, United Nations, Office for the Coordination of Humanitarian Affairs, Integrated Regional Information Network in Nairobi.
Mugure holds a Master's Degree in Business Administration from Jomo Kenyatta University of Agriculture and Technology (Kenya), Bachelors in Business Management and a Diploma in Management from University of Nairobi (Kenya) and a Diplômes d'Etudes en Langue Française (DELF-B1). She has specialization courses in Leadership, Executive Coaching and is a member of the Institute of Human Resource Management (Kenya). She is also a Human Resources Certified Practitioner of Cornell University (NY, USA).
Mugure does charity work as part of her personal social responsibility as a HIV/AIDs Peer Supporter working with UNCares to support staff and communities affected and infected. She also coaches and mentors youth in an effort to build capacity, transform minds and rescue a generation and gives talks to professionals on career development and other areas of her expertise.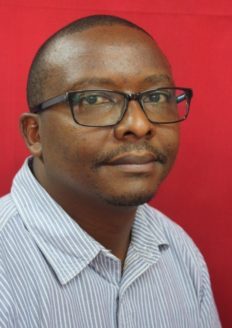 Francis Muema, Advisory
Francis Muema stands at the forefront of the fastest moving technology industry trend: Mobile Payments and Mobile financial services. He's spent the past fifteen years evangelizing an industry-wide shift to mobile technology benefits and has helped position Safaricom as a leader in the Mobile payments and customer centric space.

Customer focused with deep Mobile payments and Mobile Customer experience industry knowledge, Francis has championed Mobile payments to his Corporate enterprise and SME customers. Throughout his 15-year tenure with Safaricom, Francis has built a reputation for developing business support structures, new business models, and building out channel programs that have up skilled staff. He also developed and managed agent network setups and support for Mobile payments and financial services that have contributed to growth of mobile money use.

Francis holds an Executive MBA in Business Management and bachelor's degree in Bsc Horticulture from JKUAT. Francis is a valued speaker on BPO skills and youth Mentorship presenting regularly at eMentoring Africa and other industry events.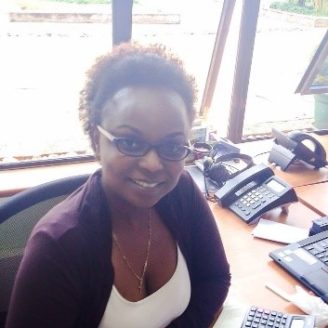 Pam Mutua, Advisory
Pam Mutua has over 15 years' experience working in Kenya & Namibia on donor-funded projects implemented by international development consulting agencies. Her expertise spans project management, operations, strategic planning, start-up and close-out of donor funded projects, logistics including 7 years in public health managing large scale national health in Maternal and Child Health (pediatric diarrhea and HIV).

Pam has a Post Graduate Certificate in Executive Leadership from Cornell University - Johnson Graduate School of Management, Executive MBA (American Management Association), and Management & Leadership Strategies - Bullet Proof® Manager (Crestcom International, LLC).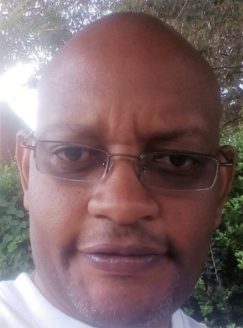 Kiriinya Kithinji, Advisory
Kiriinya is an SME Consultant in the fields of Deal Structuring, Due Diligence, Strategy Development, Corporate Advisory, Change Management and Financial Advisory. Kiriinya holds a Masters in Organizational Leadership from International Leadership University, a Post Graduate Certificate in Micro, Small & Medium Enterprises Business Mentorship from Inoorero University and Bachelor of Education from Egerton University.
STAFF MEMBERS

Ebby Nakitari Research & Admin Officer

Eldah Ebby Nakitari is in charge of research and administrative matters, which includes collecting information, managing events calendar, meetings follow ups, and providing day to day accounting support. Prior to joining eMentoring Africa, Ebby was an intern at TATA Chemicals – Magadi Soda Limited.

She graduated from Mount Kenya University with a Bachelor of Commerce degree specializing in Accounting. She is also a holder of ICDL certificate, is a member of KASNEB and has been awarded a certificate of participation in the Entrepreneurship and Alternative to Violence Program.

Ruuri Elly Mentoring Coordinator

Ruuri Elly is a talented Writer, Poet, Entrepreneur and a professional specialized in marketing and management. His passion for the youth has seen him focus on Youth Mentorship and Empowerment and has worked with various NGOs and education Institutions as a mentor on his personal time, influencing thousands along the way. He holds a degree in International Business from Makerere University School of Business, Kampala – Uganda.

Christina Njeri Communications & PR Specialist

Christina Mwaura is currently a fourth year student at Multimedia University of Kenya undergoing an undergraduate course in corporate communication and public relations. She is the team's media liaison, having been part of the team for three years. Skilled camera work, Christina is in charge of documenting the organization's events through video and photography. She is also involved in the organization's branding and social media management.

Gabriel Mwaura Web and UI/UX Designer

Gabriel is an explorer of emerging technologies and his work is always design-driven with the users at the center of it all. He is an experimental web designer and tries to bring out the uniqueness of each company. He has worked with eMentoring Africa on its brand identity and continues to reinterpret the company's mission and vision.