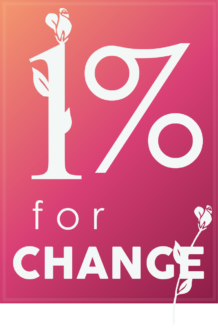 1% for change
Target
1,000+ Mentors aged 40+
Approach
Sign up as a speaker in our monthly forums
I'm in
Goal
Mentors give at least 1% of their time or resources to mentor, share knowledge, motivate, network and give opportunities to the youth
Benefit
Create a legacy. Bring the change you want to see in Kenya.
Become a mentor
We all have experiences we would like to share that can transform a life
However diverse we are, we are a community. Waves of generations, passing on our beliefs, experiences.
Passing on our wisdom
As a mentor, your role will be to help and guide a young person based on your own personal experience. This guidance is not done for personal gain.
We have two categories of Mentors:
↓
We all enjoy a good meal with friends and family. Sometimes we get together just for fun or to chill out. Depending on our relationships, we often go out of our way to create a memorable experience.
I'm in
We now invite you to spice up your meetups with the brand "Dinner with a Purpose" – a new way of enjoying a meal with friends, colleagues and family while touching and changing a life. It is fun and easy to do.
Dinner With a Purpose – KILIFI
May 21, 2018
Read more
Sponsor an Event
or Forum
Youthful events and forums are an excellent way of engaging and motivating the youth to reach their greatest potential.
We have a number of these events lined up throughout the year and welcome you to sponsor an event(s) and let us transform the youth!
Sponsered Events